With spring now upon us in full here in North Texas, it's a great time to start moving forward on some home improvement projects you may have been planning during the winter season.
Spring represents a re-birth of the seasons; temperatures start to climb back up, trees fill back in, and animals and people alike dust off the winter blues.
So with this spring rejuvenation, what a better way to reflect that then to give the interior part of your home a fresh, new look.
For your interior house painting project, there's no better place to start then the place you'll usually start your day off in: the bathroom.
If you haven't given much thought about what you can do to freshen up your bathroom's look, here are a few unique ideas that may be fun to move forward with this spring.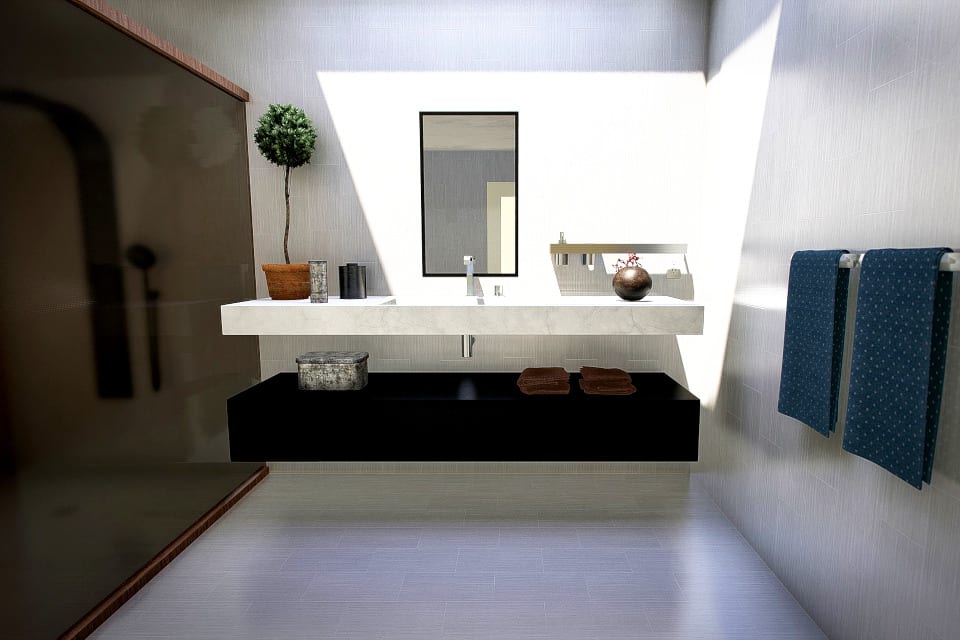 1. Paint It Black (And White)
Go modern & minimilast with a black & white motif.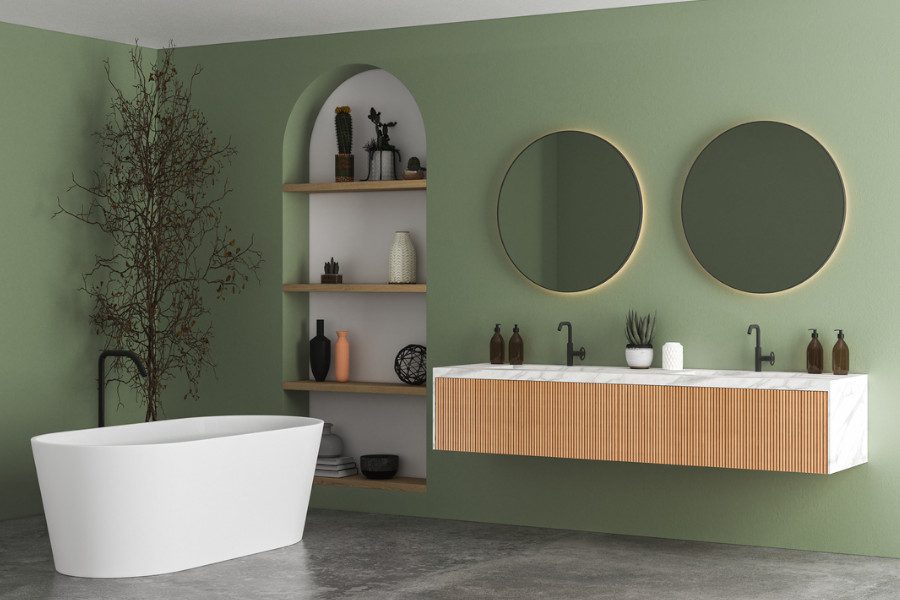 2. Go Green
It is spring, so turn your bathroom into a green escape to match the new greenery outside.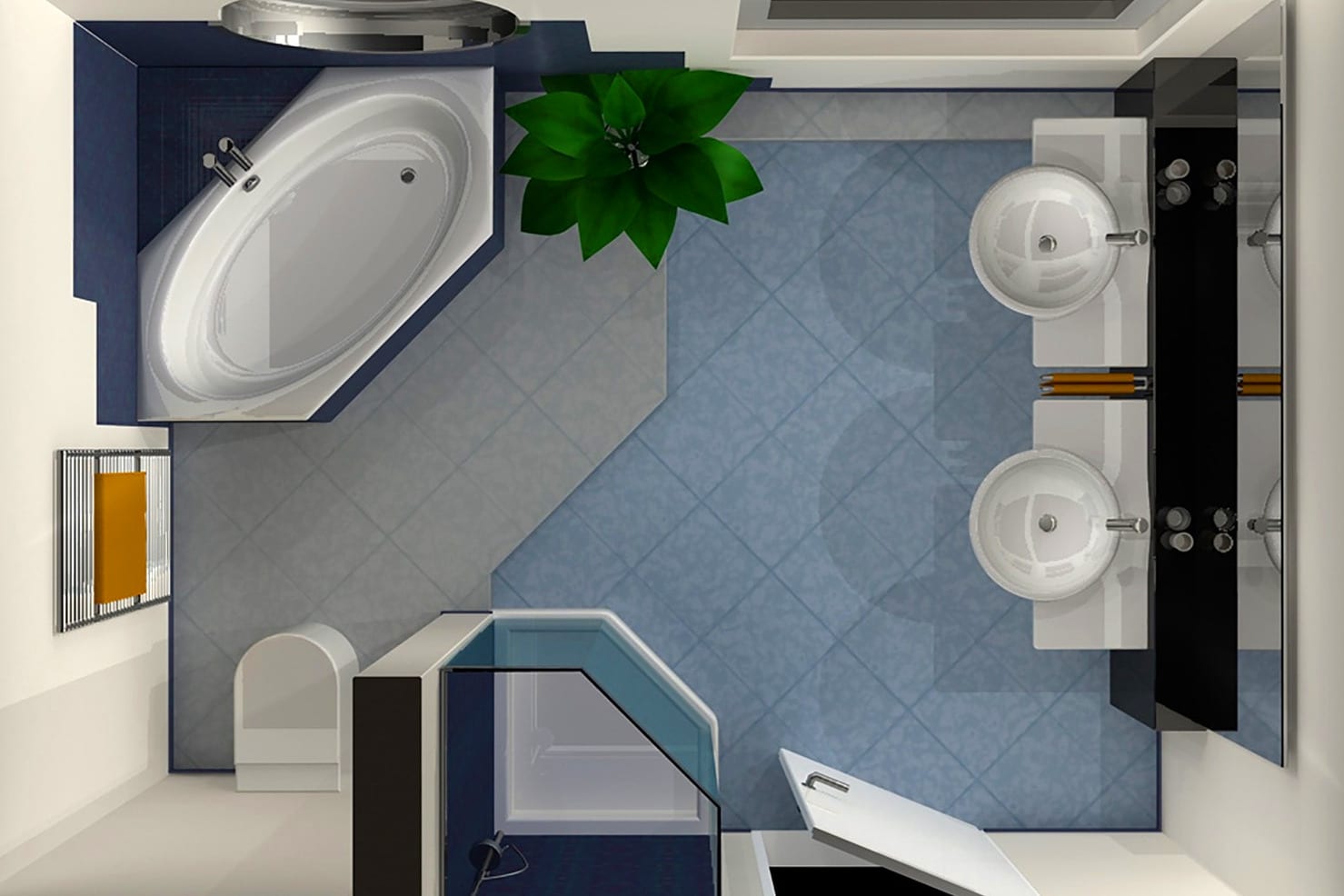 3. Two-tone Bathroom Floor
Don't just focus on your walls — a creative new look for your bathroom floors may be the perfect way to freshen things up.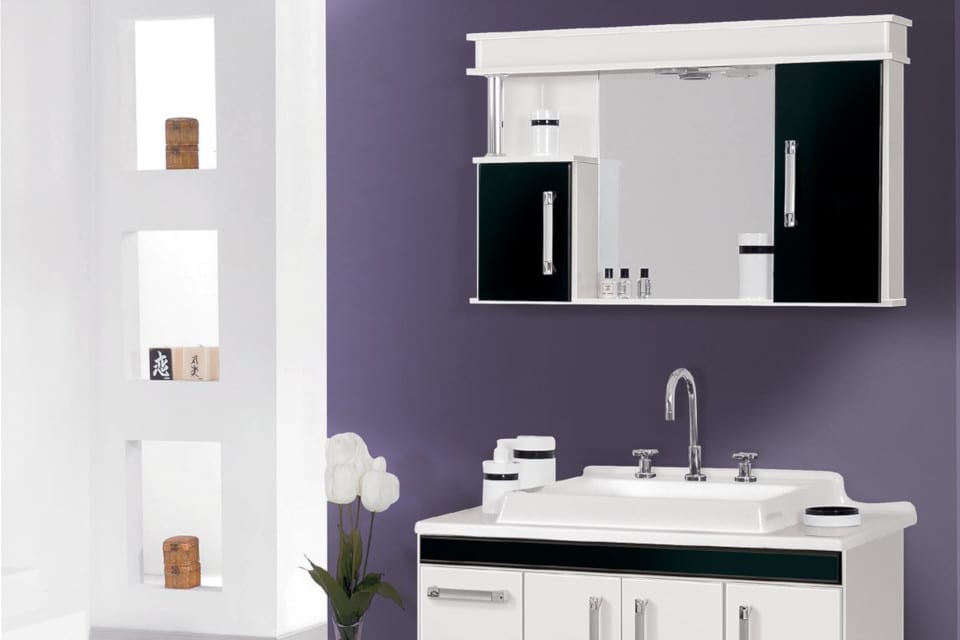 4. Add An Accent Wall
Perfect for behind your bathroom mirror or behind your bathtub/shower, an accent wall is a simple, short project that can instantly give your bathroom a great new look.
Don't forget if you have an idea we've missed or want to see one of these ideas in action in your home, give us a shout if you're in the Wylie, Plano or McKinney, Allen and Collin County area and we'll help you push your project forward.