Top Rated Gutter Services in Collin County
""
Gutter Installation Services In Collin County, TX
Your Search For "Gutter Services Near Me" in Plano, Wylie, Frisco, McKinney Ends Here.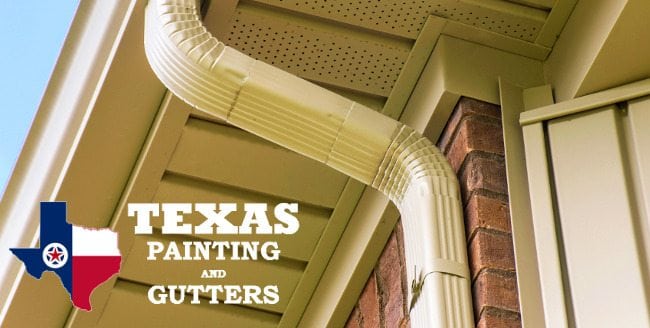 Gutters Are Important To Your Home's Longevity
Without properly installed gutters for your home in Collin County, water can get into your foundation, which could lead to structural damage. Let the Texas Painting and Gutters' experts properly assess your home's gutter needs, and you can be sure you'll get the best products & service -- all at affordable rates.
Why Collin County Residents Love Texas Painting & Gutters
Honest, Affordable Estimates
Prompt, Reliable Services
Years of Professional Painting Service in Collin County
No Hidden Fees
100% Locally Owned & Operated
We take pride in our work and want you to be 100% satisfied!
OUR PROCESS IS SIMPLE, THE WAY IT SHOULD BE
Getting seamless rain gutters shouldn't be a hassle. Here at Texas Painting And Gutters we try to make it easy.
Call to make an appointment
Get a Free Estimate done by a professional; you'll be left with a detailed quote.
Sign the contract, this will get you into our scheduling system
Our professional installers will come out and install your new seamless rain gutters
A walk-around of your home will be done by your project manager to ensure 100% customer satisfaction
Payment is due when job is completed and collected by project manager
We offer 5" & 6" K-Style Gutters in a variety of colors