With summer approaching and the major event season upon us, now may be time you'll be organizing parties, celebrations, graduations and other big get-togethers in your North Texas home.
Bringing guests into your home for events like these means they'll most likely be in your kitchen so if you wanted to give them a fresh look this year it may be time to add a new look to those areas.
Also by adding a new look, photos and videos of the celebration can give you a unique and memorable background when you look back at that event in the future.
To help you get started with determining the best new look for your place, here are some of the more popular interior house painting ideas we've seen other North Texas homeowners do this year in their kitchen.
Cupboard, Drawers & Hardware Overhaul
As you can tell by the before and after pictures above, simply giving your cupboards, drawers and hardware a lightening overhaul can really open up your kitchen and give it a distinct, clean, new look.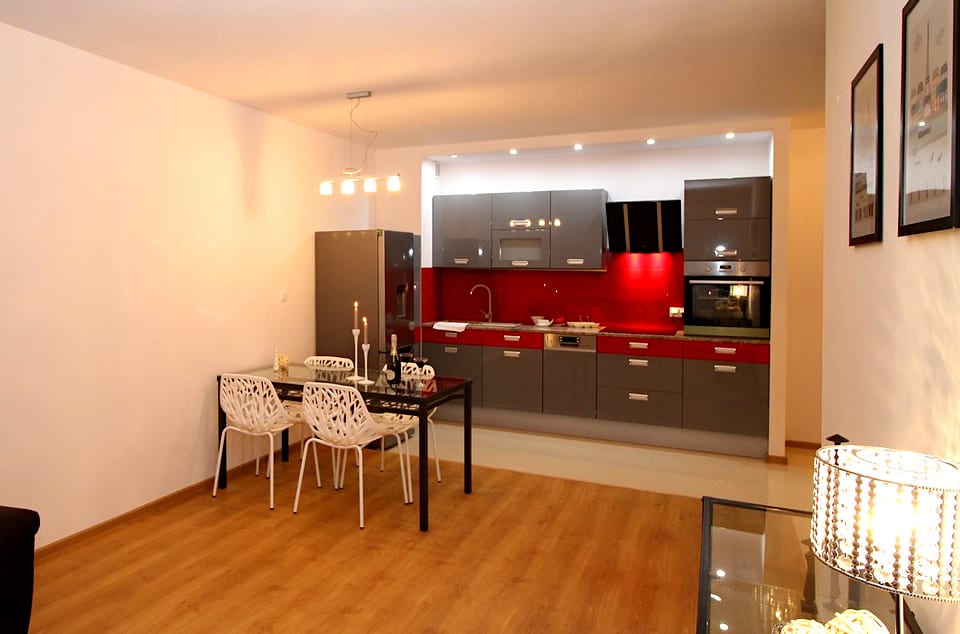 Add A Modern Red Accent
For a more modern, bold look, adding a sharp red backdrop is a great, quick kitchen painting project that can instantly give your kitchen a new aesthetic. Other modern color options include Navy Blue & Yellow.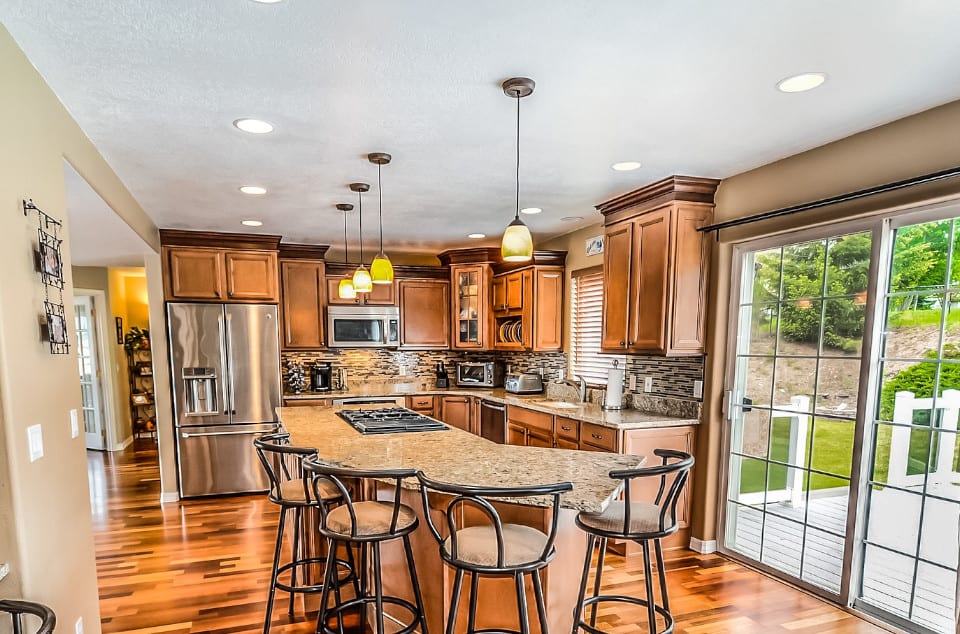 Brighten Up Your Ceiling
Another quick idea you can do this year is to paint your ceiling a lighter color than the rest of your kitchen. This can immediately open up your kitchen space ,especially if you have a darker or 'woodsy' look to the rest of your kitchen aesthetic.
Once you're done with your kitchen painting project, be sure to take a look at freshening up your bathroom with these unique bathroom painting ideas.
Have any more ideas for kitchen painting projects for your home in Wylie, Plano, McKinney or surrounding areas? Let us know on Facebook & Instagram.