Planning interior painting projects can be challenging.
From finding the right house painting company to choosing a modern, trending interior paint color, we know how time-consuming paint projects can be for most homeowners.
That's why we continue to post our painting idea inspirations and project shortcuts right here in our house painting and gutters blog.
For today's post, we're going to be reviewing a wildly popular trend that many homeowners in McKinney and other locations in north Texas are requesting from their painting companies in 2020: painting kitchen cabinets.
Cabinet painting has grown in popularity over the years, as homeowners constantly look for new ways to refresh their kitchen's aesthetic without doing a full makeover of their entire space.
Even if you haven't thought about painting your kitchen cabinets before, we bet you'll be motivated to after reviewing the 4 inspiring painted cabinet ideas and pictures of painted kitchen cabinets we've put together below.
1. White Painted Kitchen Cabinets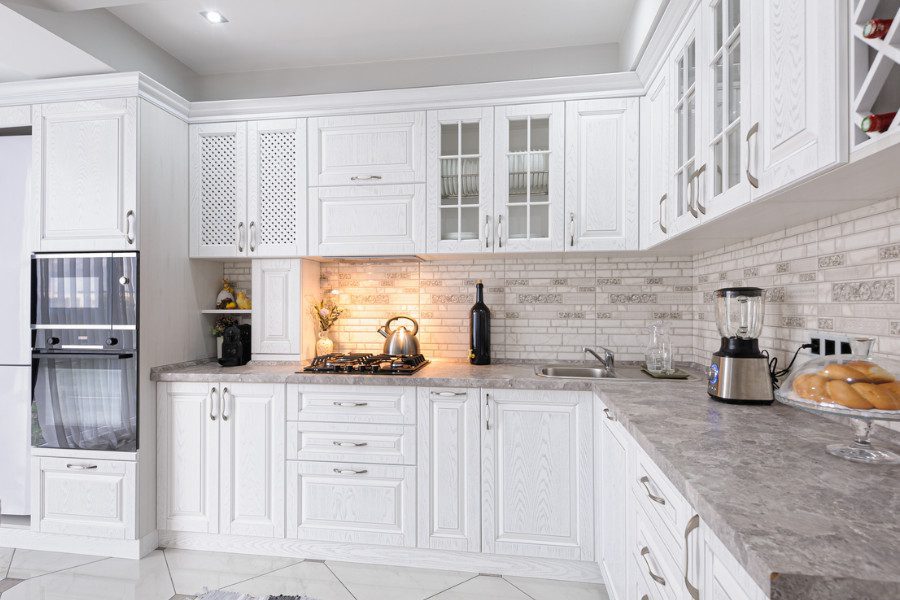 2. Grey Painted Kitchen Cabinets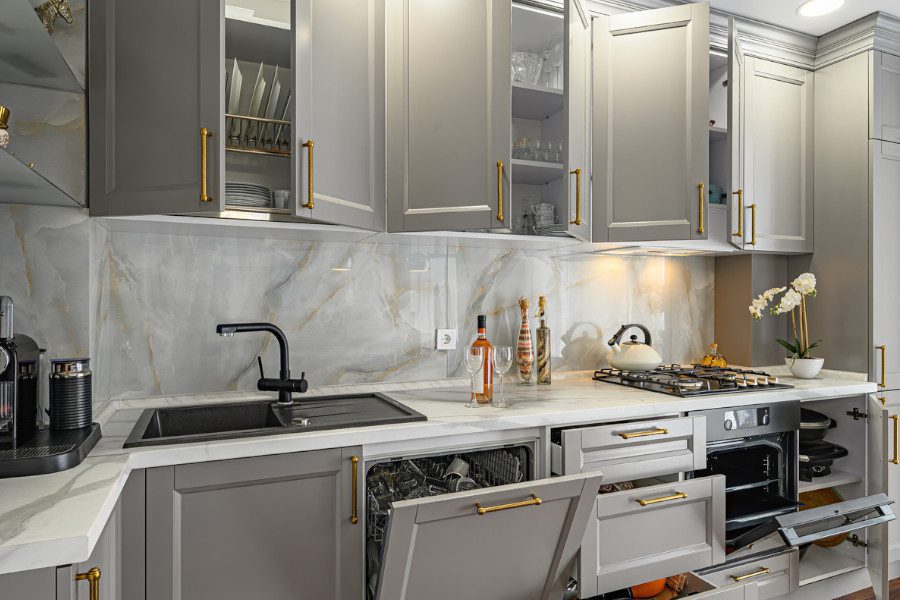 3. Blue Painted Kitchen Cabinets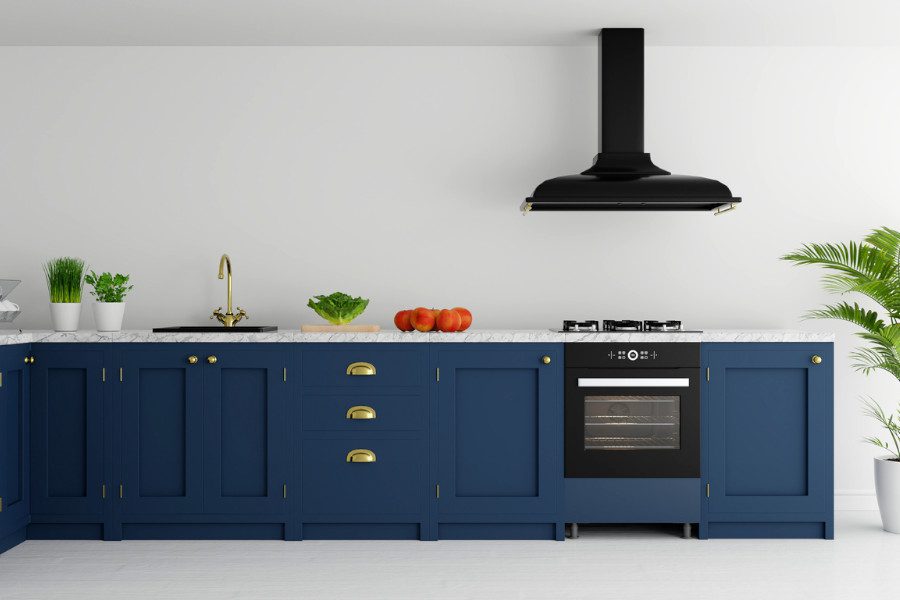 4. Black Painted Kitchen Cabinets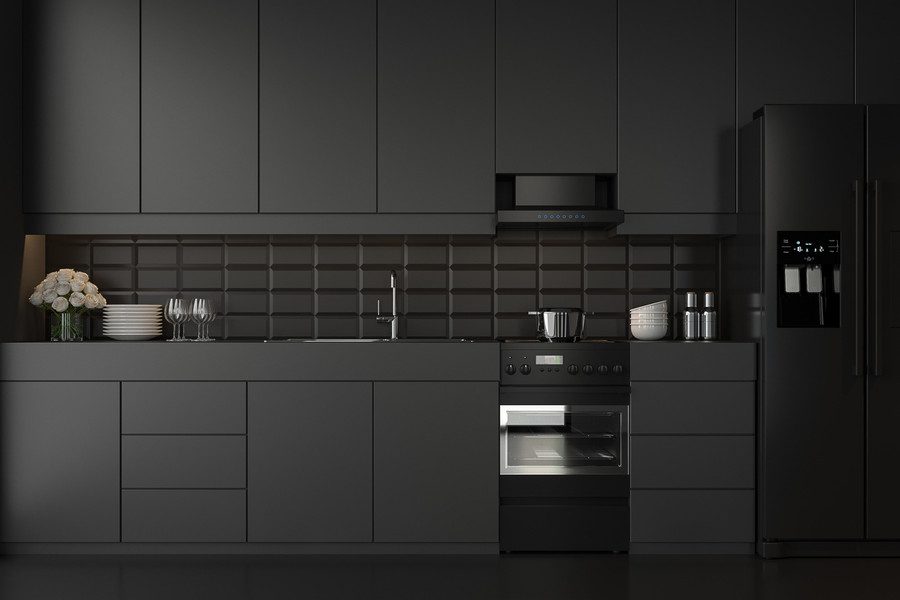 After reviewing some of the pictures of painted cabinets above we hope you have some inspiration for some of your upcoming cabinet painting projects.  If you need some help with your project and are in the Collin County area, feel free to reach out and get a free estimate today.